Media
Publications
Our parish produces two publications: The Sunday Bulletin and the monthly Glad Tidings Newsletter. The bulletin contains church news, gospel and epistle readings, list of saints and feasts commemorated, weekly hymns, quotes from the church fathers, archdiocese news and more. The Glad Tidings Newsletter is more in depth, containing articles as well as announcements, news and event info. To subscribe to our parish email listserv, click here and fill-out the form.
---
Glad Tidings.
---
Sunday Bulletin
You may view the weekly bulletin online or you may subscribe/unsubscribe to our email distribution list.
---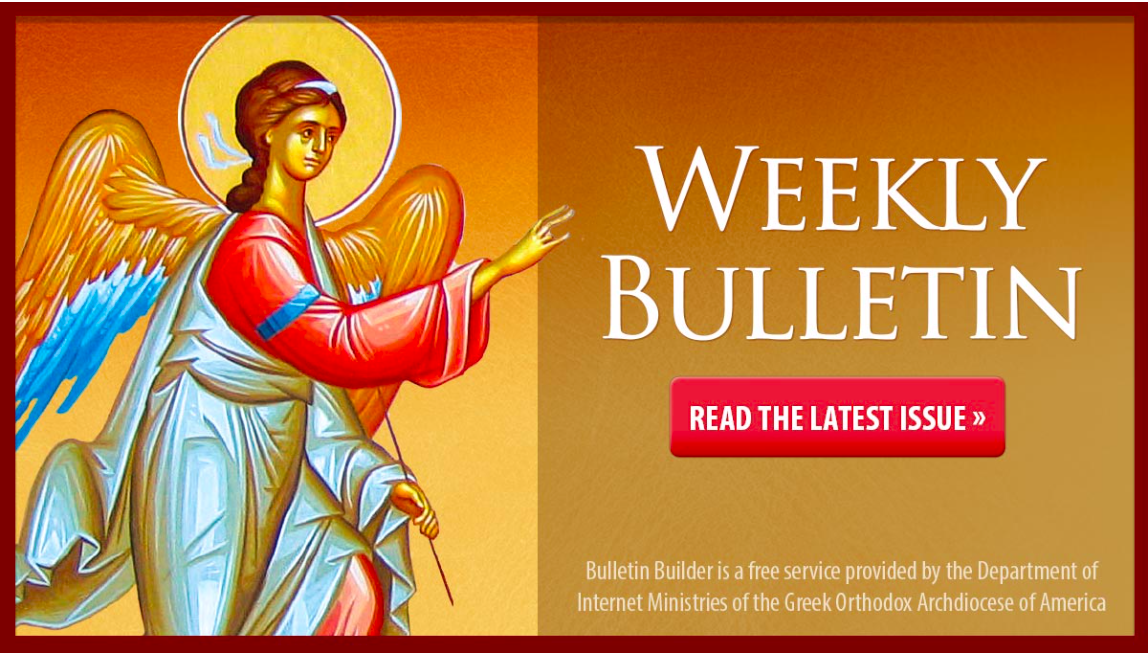 ---
Submissions for the Sunday Bulletin are welcome but will be edited for timeliness, content and space considerations. Deadline is Wednesday 12 Noon each week for the following Sunday. Please email to: office@stgeorgegoc.org.
---
Photography
The photo gallery is available at stgeorgegoc.shutterfly.com.
---
Videos